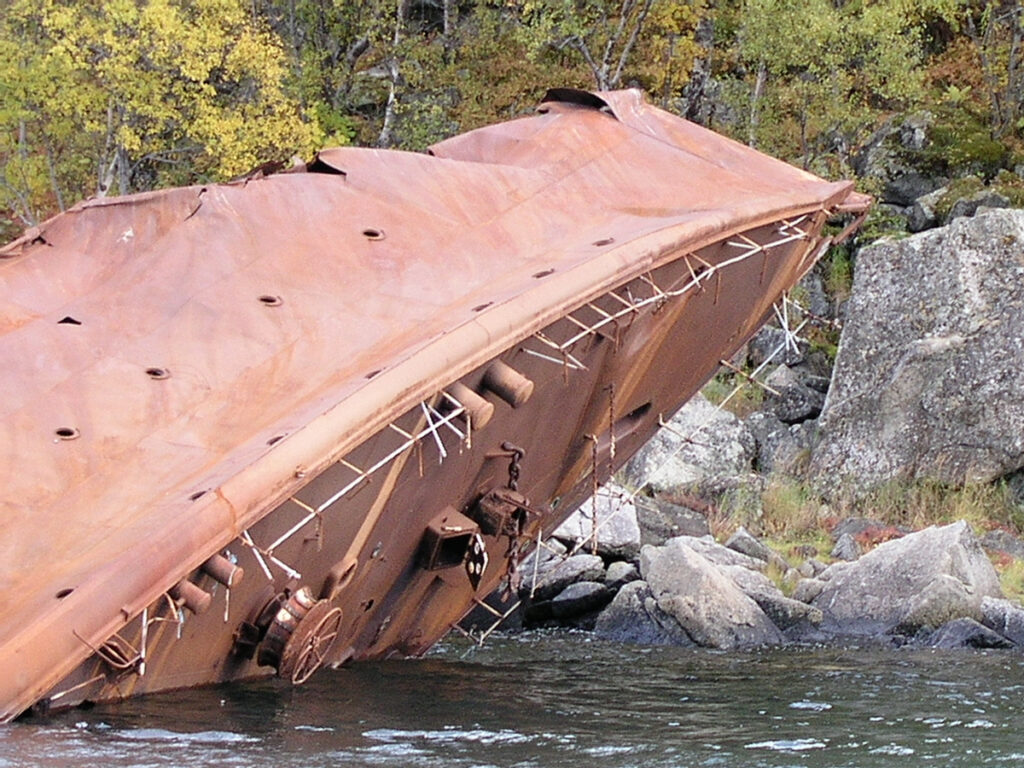 History
The two battles of Narvik were hugely significant in World War 2. On the trip, there will be a series of presentations in the evenings telling you all about the history of this harbour
"The war is going to start properly soon, and I'm going to start it."
That's what Capt. Warburton-Lee of the British destroyer HMS Hardy said in a letter to his wife on 5th April, 1940. He wasn't wrong. Wrecks of German and British destroyers, merchant vessels and aircraft now litter Narvik harbour. This is wreck heaven!
On April 9th 1940, Germany invaded Norway. Her prime objective was to secure the port of Narvik which, warmed by the gulf stream, remains ice-free throughout winter. Narvik was the route by which iron ore produced in the mines of Sweden was exported during the winter when the Baltic was frozen and as such was a vital resource to both the allied and axis war machines.
At 0145 on 10th April, 1940, Captain Bernard A. W. Warburton-Lee, captain of HMS Hardy, headed east up Oftfjord, no more than 2 miles wide, at a speed of 12 kts. It was snowing heavily, dark, and visibility was less than 30m. Dead reckoning and luck were their only navigational aids. Following him were HMS Hunter, Havoc, Hotspur and Hostile. At 0423 Hardy, Hunter and Havoc turned into the entrance of Narvik harbour. Warburton-Lee turned Hardy broadside on, and fired his torpedoes. The resulting battles left a long list of shipwrecks, both German and British naval vessels, along with several merchantmen.
Norway
Norway is a beautiful country, typified by long dark and deep fjords, surrounded by high green, often snow-capped, mountains. To say the scenery is breathtaking is not doing it justice at all. Small, brightly coloured houses dot the landscape, and their density gradually increases as you get closer to the town of Narvik.
Narvik is 200km north of the Arctic Circle. In the summer, the sun does not set at all. The mountains all around us will reflect the light, and give us some spectacular views.
The town itself is nestled at the end of a fjord, surrounded by either water or mountain. The town centre boasts bars, nightclubs and restaurants selling outrageously priced beer. The local museum is a fascinating look back at the history of Narvik, in particular the war-time years. This is a worthwhile visit as it really puts the dives you'll do into historical perspective.
Diving
Today, these wrecks form a divers playground. They have been well protected by the Norwegian authorities, and remain very intact. Many of them lie in shallow water, and dive times of over one hour are not uncommon. Artefacts from the sailors litter these wrecks, reminding us of the real cost of war, and are present again due to the vigilance of the Norwegians in protecting their heritage.